I'm on eBay Radio with Griff and Lee today! Guess what my topic is?
That's right – it's called: 5 Ways My Blog Boosts My Business.
If you missed it – click here for the replay.
Until Then – BIG NEWS! 25% Off AND FREE Shipping

As a way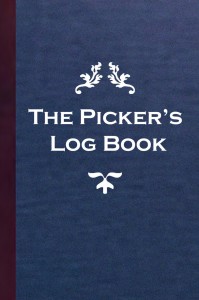 to say "Thanks" for having me on the show today we're offering a deep discount on The Pickers Log Book.
"Act Fast" as they say, because this offer only lasts for 72 hours.
Thanksgiving at 6:00 pm Pacific Time the deal is over. That means that after 6:00 pm November 26th, 2015 you'll have to pay full price.